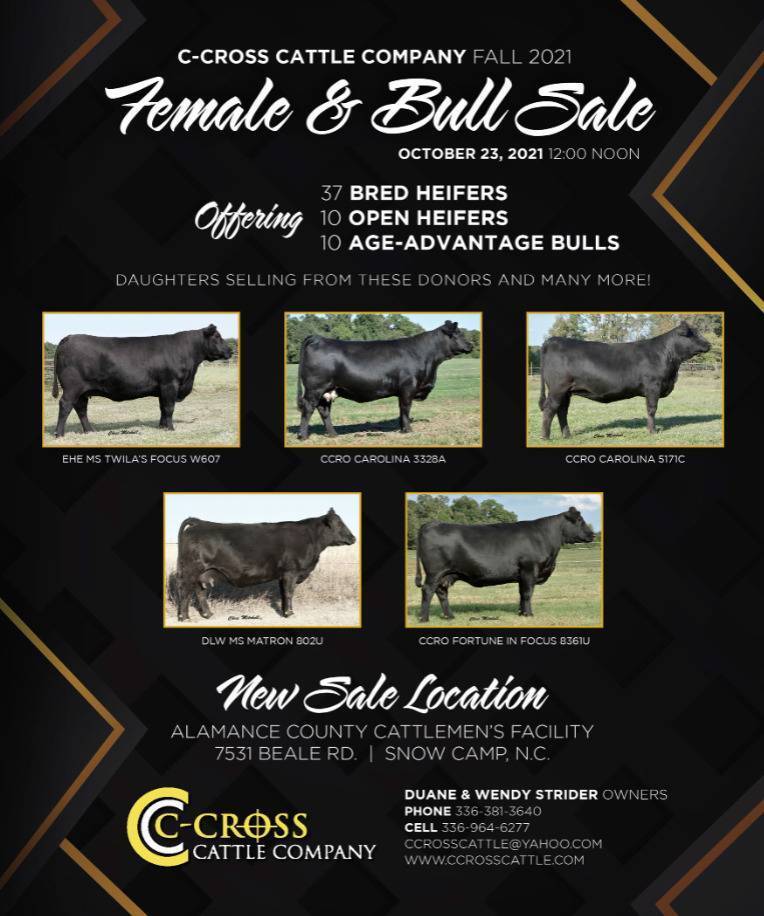 We are proud to offer this exciting set of Bred Heifers, Bulls, and Commercial Females! This condensed set of Bred Heifers are hand picked and were not meant to leave the ranch. These Fine Females have been selected from the best cow families in our arsenal. All are out of AI qualified Sires AND ALL are confirmed bred to AI qualified sires. Half of the breds are products of Embryo Transfer or Donor Cow natural calves. You will find many Purebred Breeding Pieces in this group.
10 Open Commercial Heifers will be offered.
10 Age Advantage Bulls will sell.
Don't hesitate to call with questions.
Duane - 336-964-6277
Click here for videos
Click here for supplemental sheet
Click here for fall 2021 sale order